Do you need to save and print TikTok direct messages as a PDF?
No ratings yet.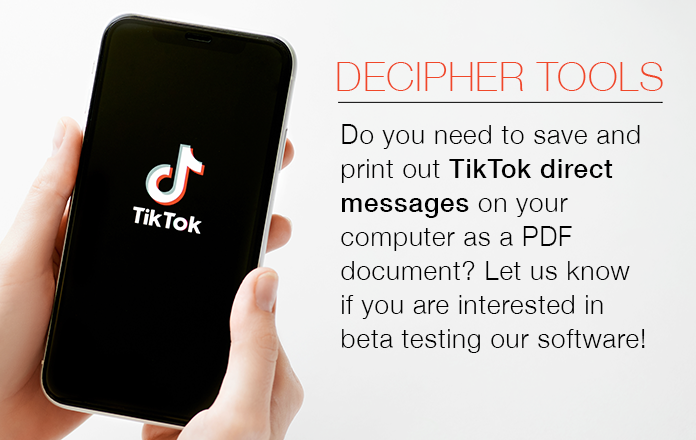 Our development team here at Decipher Tools Software is curious if you have any interest in being able to save or print out TikTok direct messages on your PC or Mac a PDF file?
We are considering adding this program to our existing suite of Decipher Tools products and we'd love to hear whether any TikTok users around the world are interested in this functionality.
If you are curious about saving your TikTok direct messages as a PDF and want to beta test this software, send us an email via our Decipher Tools support page and we'll get back you.
We're a San Francisco / Phoenix based software company and you can click here to read customer testimonials about some of our widely used Decipher Tools software programs for both Windows and Mac.