Mixed Content Errors from Disqus on HTTPS Site
Rated (5.0 of 5.0) by 1 reviewers.

Yesterday I noticed that our SSL connection on this blog had errors due to "mixed content", meaning our HTTPS site was loading additional content that was served over insecure HTTP. After a little bit of digging in the console, I discovered that the issue was due to our Disqus plugin loading over http from pixel.tapad.com (we've seen other reports with lore.circulate.com as well).
I found this great blog post describing the issue as well as a fix, but even better, on that blog post a tech lead from Disqus commented with a better fix. Kudos to him for doing that!
How to fix mixed content errors from Disqus on your HTTPS site:
Login to your Disqus administrator account and go into your HTTPS site's settings.
Select Advanced settings.
Uncheck "Enable anonymous cookie targeting for your site's visitors".
Press Save.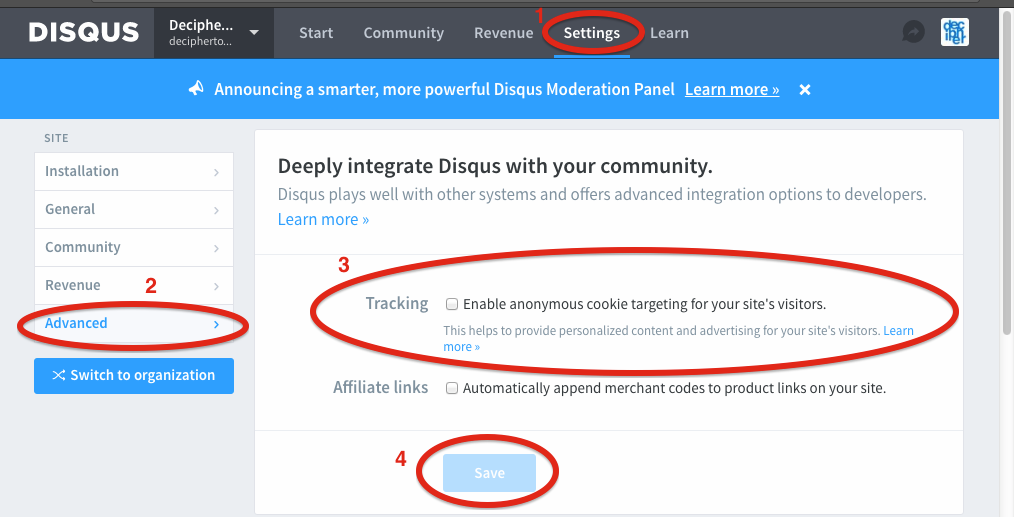 That's it, fixed!