Do you need to PDF or Print Instagram Direct Messages?
No ratings yet.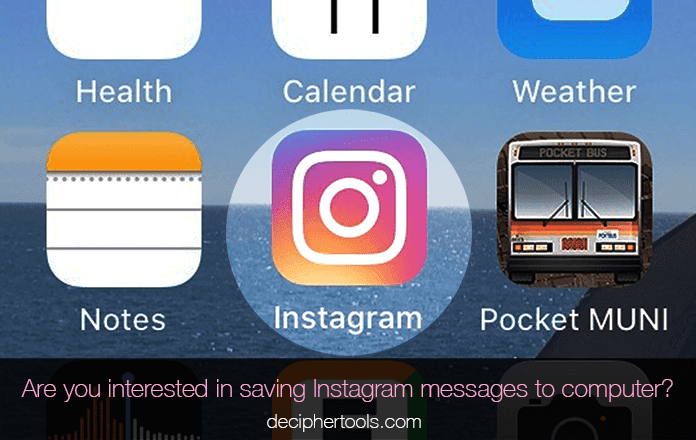 HELP! I need to PDF and print my Instagram DMs!
The Decipher Media Development Team is reaching out to see if you have the need to print and/or PDF your Instagram DMs. There could be a multitude of reasons as to why you would need to do this - such as holding a past conversation as a keepsake or for court/legal use.
There has been a growing need for people to print their direct messages from social media apps, and with the next most popular social media site being Instagram, we were hopeful to get some of your feedback and interest!
If you need to save or print your Instagram Direct Messages from your iPhone, and would like to beta test please let us know! Simply send us an email via our support page.
If you are curious, you can click here to read customer testimonials about some of our widely used Decipher Tools programs. We're a San Francisco / Phoenix based software company.