Keeping Text Message History for Real Estate Transactions
No ratings yet.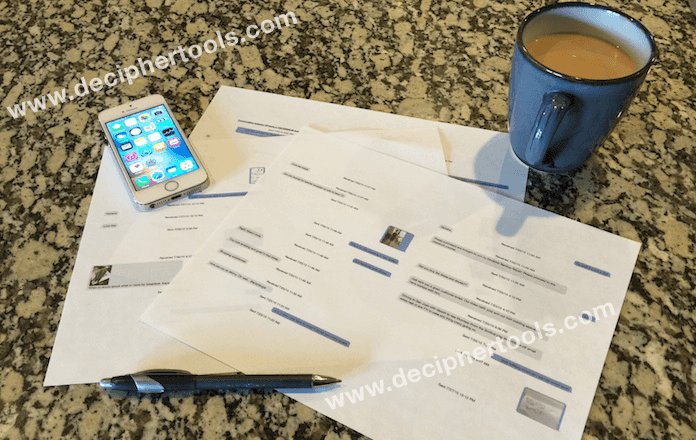 My mom is a REALTOR® (as well as my step mom!) and I work all day on iPhone needs like pulling text messages and voicemails of the iPhone and on to computer, so it seems only natural that I write a blog post about record keeping for real estate agents who use texting for work. This is also helpful if you are not an agent, but use SMS messages or iMessages to communicate with your agent, mortgage officer, or tenants.
Do I have to keep a record of my real-estate related text messages?
The official answer to this question varies by the state you are licensed in (for example, at the beginning of 2015, CA agents are not required to store text message records). The practical answer to this is yes, you should save all communications relating to transactions. You may need the records to settle disputes or misunderstandings in the future. Or, you may just need to find and remember something that was said via texting some time.
How should I keep records of my transaction related texts?
We recommend saving your communications with clients, other agents, brokers, lawyers, etc in the same place as you store your other records. If you keep everything in email, then we recommend you transfer your text messages to your computer and email yourself copy. If you store hard copies of everything related to a transaction, you should print out your text messages and stick them in the folder along with all of the other materials. You may also find a service like Box or Dropbox helpful for storing the files in the cloud. We'll go through the steps for getting the messages on your computer, as well as getting it into the format specific for your needs.
Part 1: Transfer text messages to your computer
No matter whether you want to store the messages in hard copy, in email, or on a USB drive, the first thing we need to do is copy those text messages to your computer!
Step 1: Download Decipher TextMessage from our website here. (It's available for Windows and Mac, and the page will detect which you're using to help you get the right download.)
Step 2: Install and run Decipher TextMessage. The program will automatically pick up any existing backups of your iPhones, iPads, and iPod Touches and grab the SMS, MMS, and iMessage conversation data from them.
Step 3: To get the most recent text message data, make a backup of your iPhone in iTunes, and run Decipher TextMessage again to read in all of the new data.
Part 2: Export transaction-related conversations
We want a simple format for the conversations, that stands the test of time, and keeps attachments (like photos, videos, and voice messages) intact. Decipher TextMessage uses an HTML file because it's a very universal format (everyone has a browser!) and keeps the full-size photos and videos organized in a very natural way with point-and-click access. You can also export your text messages to PDF to make them easy for sending via email.
Select the conversation you want a copy of and click the Export button.
Select to export the current conversation as Text, Photos, and Attachments.
You'll be prompted to pick a location to save the messages. Somewhere like Documents/My Documents or the Desktop may be easy to find.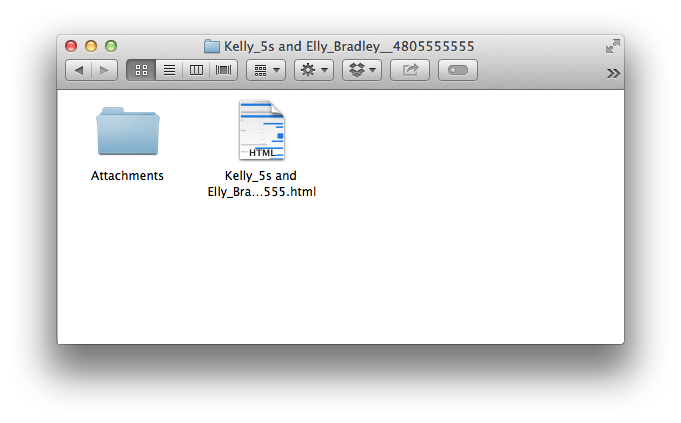 After the export finishes, you'll have a folder for each conversation. Inside that folder is the saved conversation, along with an Attachments folder with all of the photos, videos, and other attachments for the conversation.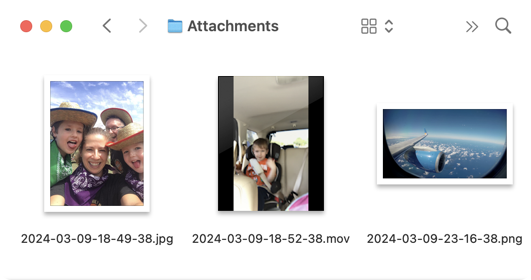 Option 1: Storing text message records digitally
Once you have the exported conversation folder, you just have to pick where you want to put it.
You can move that folder into Dropbox if you use that to store files, copy the folder to a USB drive, or burn your files to a DVD.
If you want to send yourself the files via email, we recommend zipping (compressing) the folder, so you have a single file to email for the entire record. Right click on the folder and select "Compress" on a Mac, or "Send To" and "Compressed Folder" on Windows.
If you prefer a PDF format for your messages, here are some instructions for saving your text messages as a PDF using Decipher TextMessage.
Option 2: Printing your text messages for a hard copy
(For a whole post dedicated to directions on just printing text messages, click here.)
Now that you have the exported conversation, you can use a web browser to print the conversation.
Open the html file in a browser. (We highly recommend Google Chrome to produce nice looking printouts.)
Press Ctrl+P (Windows)/Command+P (Mac) or press the button in the upper right that looks like three lines, and Print from the drop down menu.
Towards the bottom of the print options, make sure the checkbox that says "Background Colors and Images" is checked.
Print!
If you've exported your conversation as PDF, you can simply open the exported PDF file by double-clicking it and press Ctrl+P (Windows)/Command+P (Mac) to print your messages.