How to Backup iPhone Text Messages Before Upgrading to iOS 14 or iPhone 12
No ratings yet.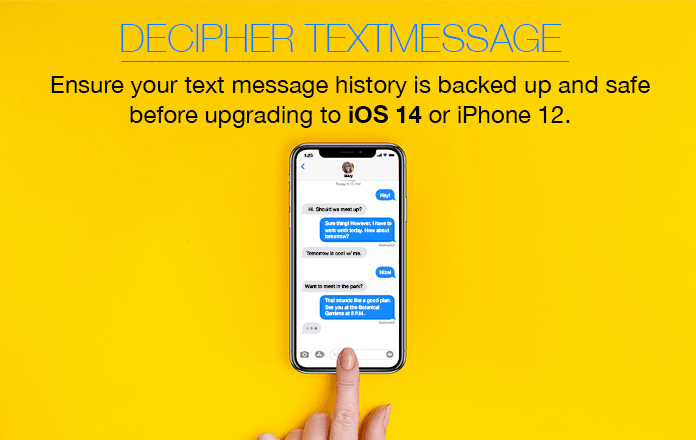 Before you decide to upgrade your current iPhone or iPad to iOS 14 or prior to purchasing a new iPhone 12, one of the most important steps you can take is to back up your important text messages and iMessages to your computer.
Each year when Apple's releases a new iOS and also new iPhones, we receive emails from many distraught longtime iPhone users who have lost important text messages and photo attachments when they upgrade their iPhone or switch to a new iPhone model. One of the easiest ways to prevent losing your text message history is to make sure you back up and save your text message data to your computer for safekeeping.
How to back up your text messages for the iOS 14 update
Follow these steps to save iPhone text messages to computer before updating to iOS 14
Make a backup of your iPhone on your computer.
Launch Decipher TextMessage.
Wait while your text messages are imported.
Select a contact.
Choose "Export as PDF" to save text messages to computer before updating to iOS 14.

Download Decipher Text Message


Decipher TextMessage runs on your computer and imports all your text messages from your iPhone backup so that you have a completely separate history of your text messages on your Mac or PC.
Again, using Decipher TextMessage before you update to iOS 14 or upgrade to an new iPhone 12 will help ensure all your important text messages are safe and sound.
Here's an example of how the software imports and displays your text messages: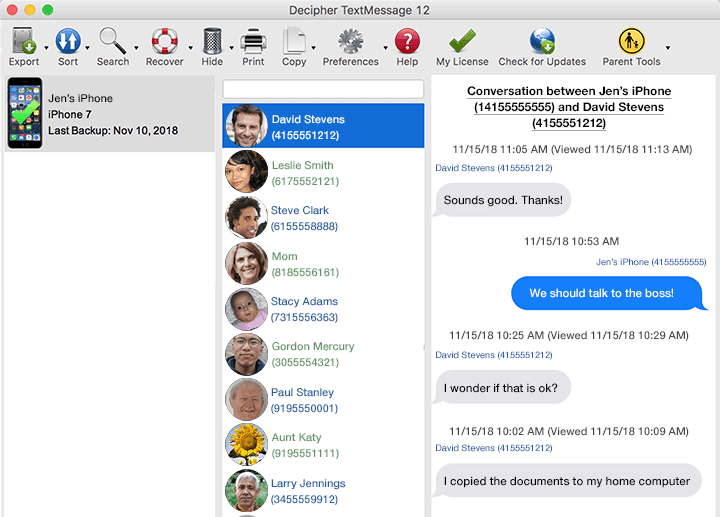 If you then decide at some point that you need to save the text messages to your Windows or Mac computer as a PDF file and print them out, this is how the exported PDF will appear with all your text message conversations in chat bubble format: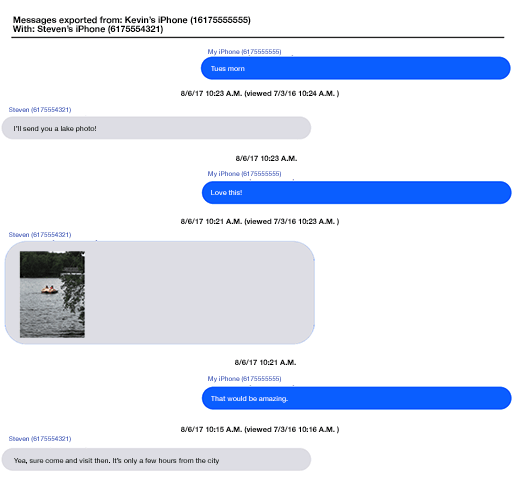 If you prefer to follow along via video instructions, here is our helpful YouTube video that outlines the exact steps to save text messages from your iPhone to computer.
If you are attempting to back up and save your important iPhone text messages before updating to iOS 14 or prior to getting a new iPhone 12, simply write us with any questions via our Decipher Tools Support Page and we'll reply with help and answers.
We also have some great product testimonials from wonderful customers who have used Decipher TextMessage to copy text messages to their computer before updating their device or switching to a new iPhone.