Do you need to save and print Apple Health data as a PDF or CSV for your Doctor?
No ratings yet.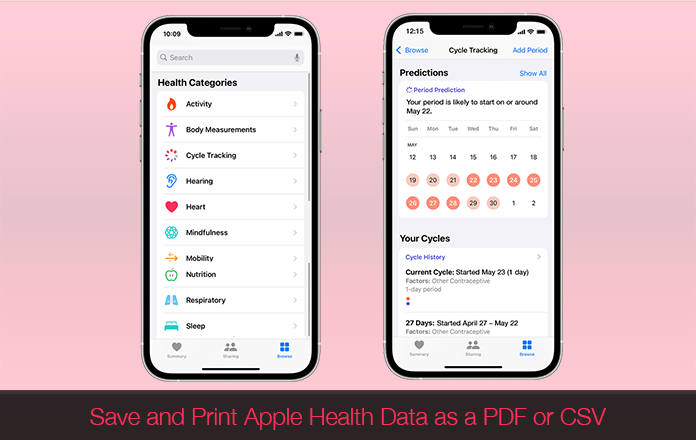 Do you need to save or print Apple Health data as a PDF or CSV?
Here at Decipher Tools we are curious to know if you have a need to save and print out any portion of your Apple Health data in either PDF format or as a CSV file? Would you appreciate being able to export your Apple Health data and print it out for your doctor or your own personal records?
We're considering developing a new Decipher Tools program that will enable Apple Health users save and print their personal health data including:
Blood Pressure
Period/Menstrual Cycle Tracking
Heart Rate / ECG
Activity (steps, flights climbed, distances)
Sleep Data
Nutrition / Diet data
Blood Glucose / Blood sugar
Basal Body Temperature
Weight
Body Fat Percentages
Body Measurements
As we begin to develop this software, we would love to hear your thoughts as to whether capturing and printing out Apple Health data would be something you find useful? What features or Apple Health data would you like export for your own health records or doctor?
If you would like to be put on the list to beta test this product, please send us an email via our Decipher Tools Support page and then we'll get back you.
Feel free to also read customer testimonials about some of our widely used Decipher Tools programs. We're a San Francisco / Phoenix based software company.