How to Save Facebook Messages to Computer
Rated (3.6 of 5.0) by 5 reviewers.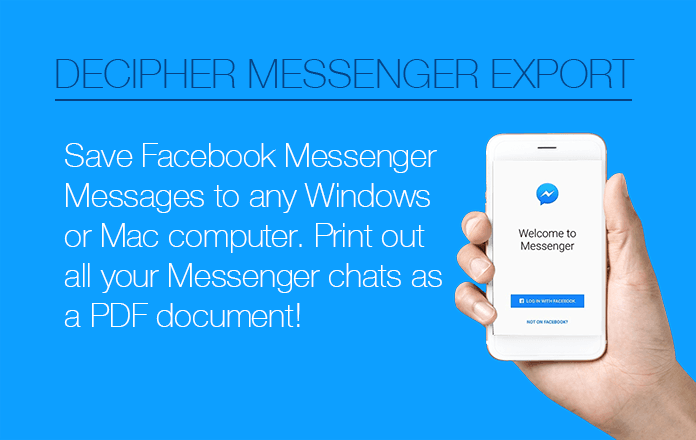 If you use Facebook Messenger and have a need to save or print Facebook messages and conversations on your computer, today's quick tutorial will help!
Whether you want to save Facebook messages for work, family matters, court, legal, or any other necessity, Decipher Messenger Export can help you accomplish this task in just a few minutes.
Follow these steps to save Facebook messages to computer:
Open Decipher Messenger Export on your PC or Mac.
Log in to Messenger.
Select a contact whose Facebook messages you want to save.
Choose "Save" to export the Facebook messages as a PDF.

Download Decipher Messenger Export


When you launch Decipher Messenger Export on your Windows or Mac computer, you'll be prompted to log in to your Messenger account. Your log-in details are private and all your Messenger data is local on your computer. We designed the program this way so that the user controls all their data and nothing is ever stored on servers or in the cloud.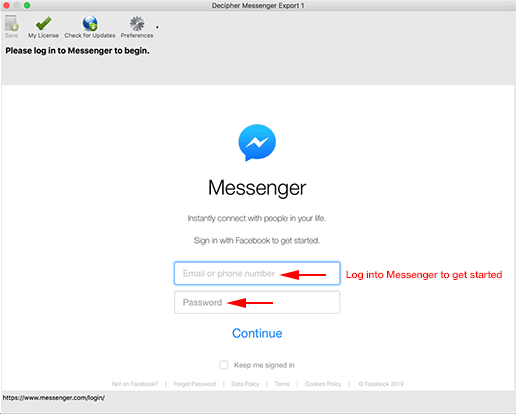 After logging in, you'll immediately see all your Facebook Messenger contacts in the program window.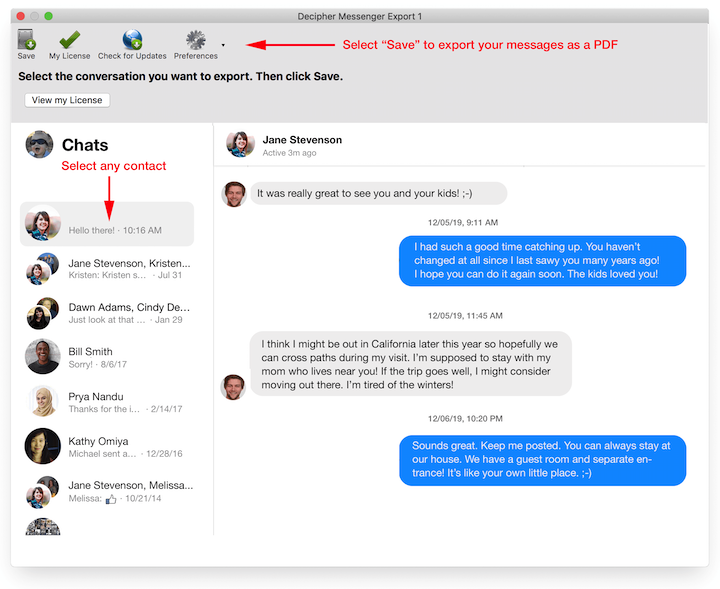 Select a specific Facebook contact that has messages you want to export to your computer. You can choose from your entire Messenger contact list.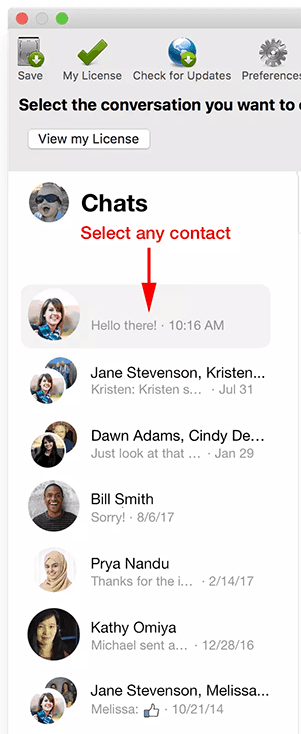 Navigate to the Decipher Messenger Export menu and choose "Save" to export your Facebook messages with that person. Your Messenger messages will then be converted to a PDF file.

You can then email the PDF to anyone you like or copy the saved PDF of your Facebook messages to a thumb drive or any cloud storage solution of your choice like Dropbox.
Here's a screenshot example of what the exported PDF looks like when you save your Facebook messages with Decipher Messenger Export: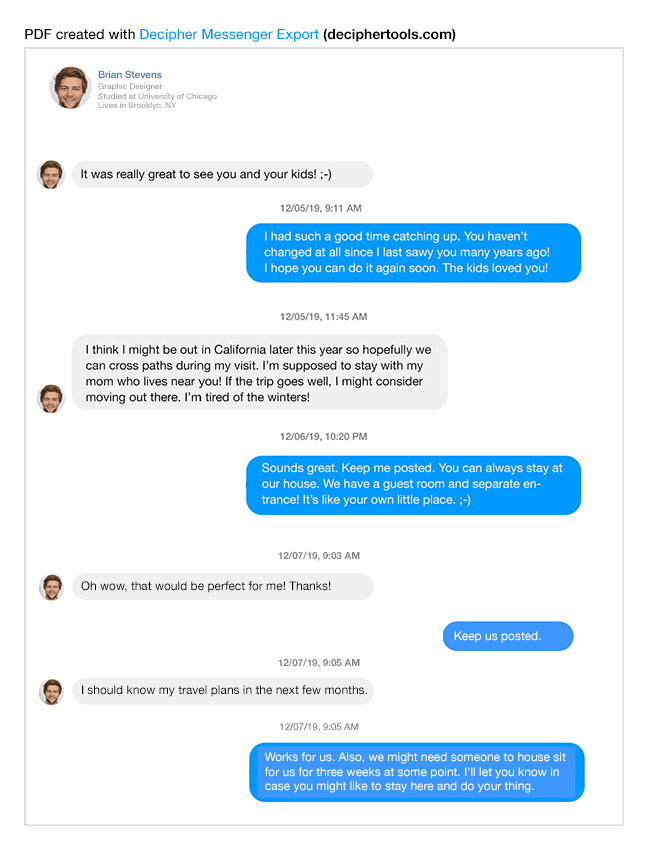 Our helpful video will show you the steps to save Facebook messages to computer as a PDF
Hopefully this quick tutorial about how to save Facebook messages to your computer has been helpful. If you have any questions or need assistance, simply drop us an email via our Decipher Tools support page and we'll be happy to reply from either our San Francisco or Phoenix offices. Good luck with saving your Facebook messages!