Documenting Text Messages for Trial or Legal Matters
Rated (4.2 of 5.0) by 189 reviewers.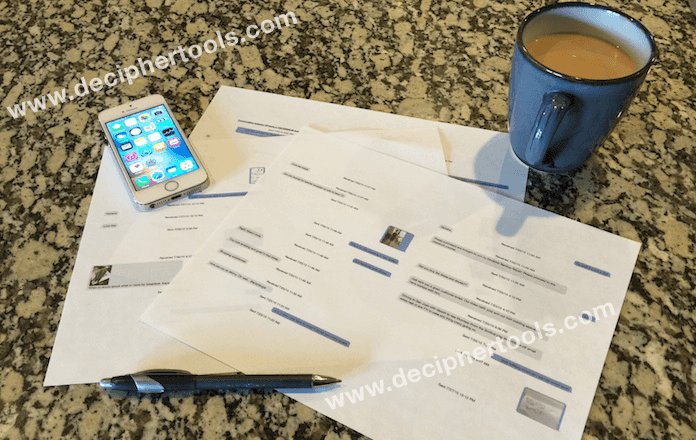 Attorneys and clients often find themselves needing to accurately document and print text messages for court, mediation, or legal proceedings. Each year there are millions more legal cases where text messages are being used as evidence in a trial and also by lawyers for discovery.
Statista estimates estimates that in 2023 approximately 3.32 billion users accessed messaging apps to communicate. Projections say that this number will grow to 3.51 billion users by the year 2025. That's a tremendous amount of messages sent via mobile devices! This includes iOS, Android, and also popular messaging apps like WhatsApp Messenger, Viber, Line, and WeChat. With text messaging and messaging apps now solidified as one of the world's most popular forms of daily communication, the need to document and preserve text / sms messages for evidence in court has increased dramatically.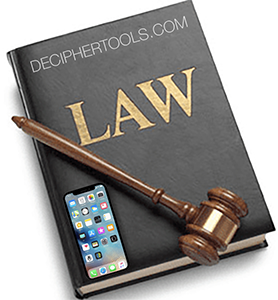 What is the best way to document and print out my messages for a court case or legal proceeding?
No matter how you preserve text messages for evidence, you'll want to make sure that the records have all of the information necessary for them to be admissible in court. Consult a lawyer for the specifics in your region about what information is required. For most legal matters the following details should be visible in your text message documentation:
The date and time of the messages.
The real contact information for the other party or parties in the text message conversation. For SMS this is a phone number. For MMS or iMessages, this is either a phone number or an email address.
Whether you are a lawyer, law enforcement official, or simply someone who has a pending court case or legal matter, there are several solutions for saving and printing text messages so that you can preserve evidence from your mobile phone's sms message history.
iPhone
For iPhone / iPad, we recommend using Decipher TextMessage to save and print out your text messages for court. Decipher TextMessage is already a trusted and widely used program by lawyers and law enforcement officials for preserving any messaging data in a format that will hold up in a legal environment. Features include:
Save text messages for court
Follow these steps to print and save text messages for court
Backup an iPhone on your computer.
Launch Decipher TextMessage.
Choose a contact whose text messages you want to save for court.
Select Export to save the text messages.
Open the saved PDF and choose Print to print the text messages for court, trial, or your lawyer.
All your text messages for court will be read into the software and displayed in chat bubble format with the contact and time/date stamp on each message. Here's an example of what you will see in the program: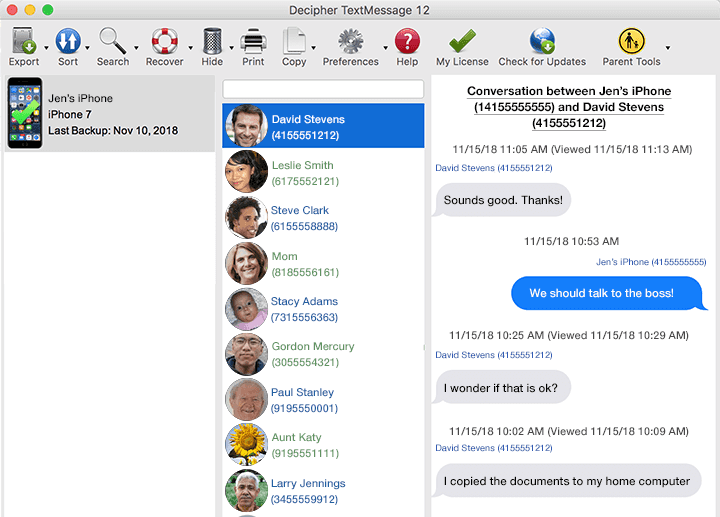 iPhone Screenshots
Another way to print out your iPhone text messages is by taking screenshots of each text message screen on your device. To take a screenshot you press the "Home" and "Sleep/Wake" button to capture what is on your iPhone screen. There are various pros and cons of using the screenshot method. Some of these include:
Screenshots are quick and easy (and free!) if you only have a few text messages.
One drawback of using the screenshot method is that it is time consuming. If you have lots of messages you will need to screenshot each individual screen and organize the images into a text message transcript manually.
If you're required to show the time on every message, you'll need to slide left on the Messages app screen to reveal each message time. It's hard to do that and press the screenshot buttons, and cuts off some of the message text.
If you don't have the iPhone in your possession, there would be no way to use the screenshot method.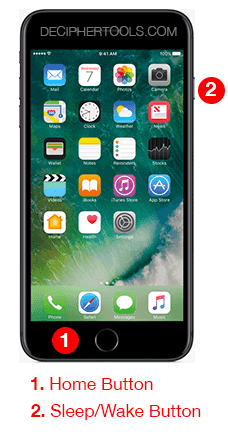 Video Instructions - Documenting text messages for trial or legal matters
We have step-by-step instructions outlined in our helpful YouTube video which will walk any iPhone user through the exact steps and directions so that you can immediately save your text messages for court, trial, or your attorney.
Android
There are several popular programs available for saving text messages from an Android device to your computer Some are free and some can be purchased for a fee in the Google Play Store. One popular app is SMS Backup +. The program stores texts in your Gmail account and lets you access them from any web browser.
The app is free so you can try it out without spending any money.
Printing out the text messages from any web browser is convenient and easy.
It requires that you have a Gmail account. If you don't, you can simply register for one and then be up and running with the application within minutes.
Android Screenshots
To take a screenshot of any Android device is fairy simple, however the commands are different depending on your specific device.
The first thing to try is pressing down the "sleep / wake" button and also the "volume down" button at the same time. If you see your screen "flash" then you have successfully taken a screenshot.
For Galaxy devices and other Android phones that have a "home" button, try holding down the home button and the power button simultaneously until you see the screen flash.
After taking a screenshot the image will then appear in the photo gallery app on your device. Simply look for the screenshot photo album and locate the image you just captured. You can then send, save, or share the screenshot depending on what is best for your needs.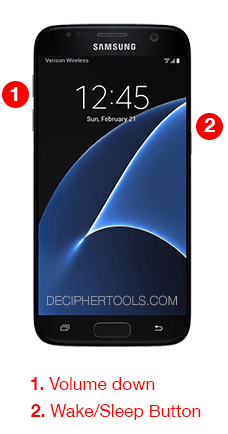 Whether your device is an iPhone or an Android, we hope these tips for preserving and saving your text messages for court or a legal issue have been helpful. Remember to back up your mobile data to your computer on a regular basis so that all your important information is safe and secure.
Feature Phones
We've seen a few questions in the comments section below about documenting text messages for non-smart phones. Contact us via our support page if you're interested in this and we'll be happy follow up with you! Please be sure to mention the specific kind of feature phone from which you want to document sms/mms messages; the techniques and details vary depending on the phone manufacturer/operating system.