How to Print Text Messages from the Mac Messages App
No ratings yet.

Did you know that you can add your Mac Messages Data to Decipher TextMessage in just a few easy clicks? Why not check out what's on your Mac's Messages App! There might be some old texts, some different texts, or those texts you've been searching feverishly for just lying around in there!
Download Decipher Text Message
Adding your Mac's Messages App to Decipher TextMessage:
Open your Decipher TextMessage program then click Preferences > Import macOS Message App Data.
Close and reopen Decipher TextMessage. Its that easy!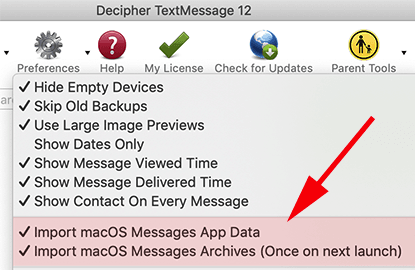 How to print your Mac's Messages App data:
In the left column of the software select your Mac, and the contact(s) you wish to print.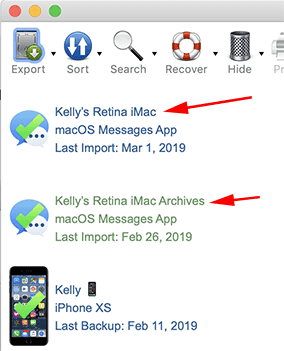 From the top menu bar, select Export > Export Current Conversation > PDF. Then the program will create your PDF to print!

Happy Printing!