Do You Need to Save and Print Viber Messages and Call History?
No ratings yet.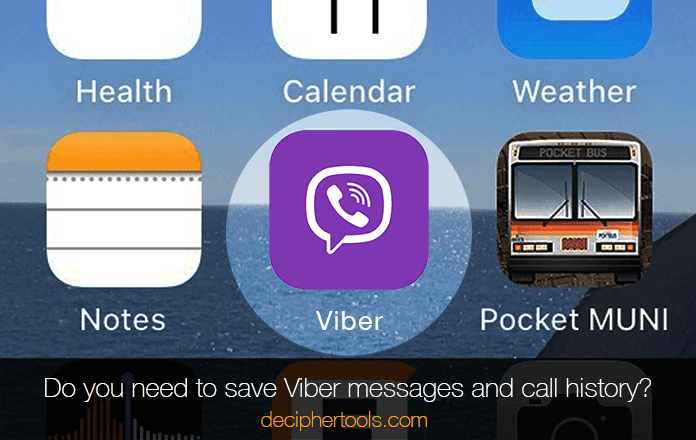 UPDATE - FEBRUARY 2021
We've just updated Decipher Chat with the capability to save and print Viber messages and conversations! If you need to export or print your Viber chats on any Mac or Windows computer, Decipher Chat will help you accomplish that task with ease.
To get started saving and printing your Viber messages and conversations in PDF format, simply download Decipher Chat from the download link below on your computer.
---
WeChat, WhatsApp, and Instagram users assemble. We would like your input!
In addition to the aforementioned apps, do you also use Viber on your iPhone or iPad? Your Decipher Tools development team is reaching out to see if you have a need to print and save your Viber chats and call history?
There could be a multitude of reasons as to why you might need to do export or print Viber messages and call history. Everything from personal to business to legal reasons. Since we recently released an update allowing Instagram direct messages to be saved and printed on any Mac or Windows computer, we are curious if you might also have a need for Viber accessibility? We are hopeful to get some feedback!
If you are interested, please let us know! We are always looking for beta testers to help put initial releases of our software programs to the test. Simply send us an email via our support page and we'll get back to you.