Telstra iPhone Users - How to save text messages / recover deleted text messages
No ratings yet.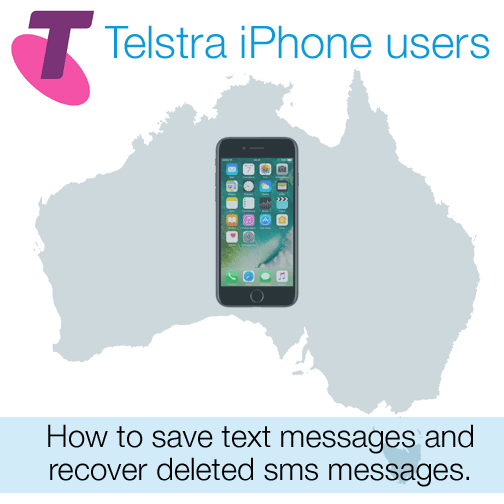 Tips for Australian iPhone users - How to save text messages
Australia's population in 2017 is hovering around 23 million mark. The country has currently has approximately 3 million iPhone users, many of which are Telstra customers. We occasionally receive emails from Australian iPhone users wondering if Telstra (or other carriers) provide custom solutions that enable their customers to either save text messages from their iPhone to computer or recover deleted messages.
Unfortunately, despite the iPhone data being sent over the carrier network, companies like Telstra or their competitors (Vodaphone, Optus, Virgin) are unable to provide such features. The reason is that many countries have privacy laws against carriers providing sms text message transcripts; in the case of iMessages, the messages are encrypted prior to being sent via your carrier's data service.
The good news is that any Telstra iPhone customer that backs up their iPhone via iTunes has the ability to transfer their text messages to computer (as well as recover whatever deleted SMS messages and iMessages are available) with Decipher TextMessage. The software runs on your computer and enables any iPhone users to manage their iPhone data on their Windows or Mac. All the text message and iMessage data is on the user's local machine and remains private and secure.
I'm an Australian iPhone user - How can I start saving my text messages to my computer?
Download Decipher TextMessage on your PC or Mac.
Select your iPhone in the left-hand column of the program. (If you don't see your iPhone or iPad you simply need to make a backup of the phone via iTunes.
Select a contact in the middle column and you'll have the option to export a few messages from each contact.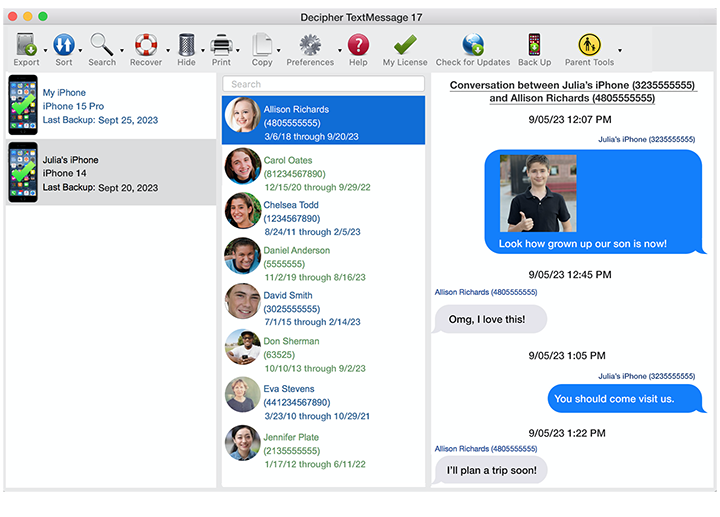 The free trial of Decipher TextMessage lets users export and print a few messages from each contact on your iPhone or iPad. If you want to transfer all your messages, you can upgrade to the full version of the program which comes with a unique license code to activate a device.
Is recovering deleted text messages possible for any Australian iPhone users?
The free trial of Decipher TextMessage will enable any iPhone user to immediately see whatever deleted text messages are recoverable from their iTunes backup. Recovery of deleted SMS messages all depends on when the user last backed up and also what specific deleted data is left over in the backup. Here are the steps to see if any deleted messages are retrievable from your iPhone backup:
1) Click "Recover" in the Decipher TextMessage menu.
2) You'll immediately see any deleted text messages that are recoverable.
3) Highlight to copy and paste into a text document or select "export all."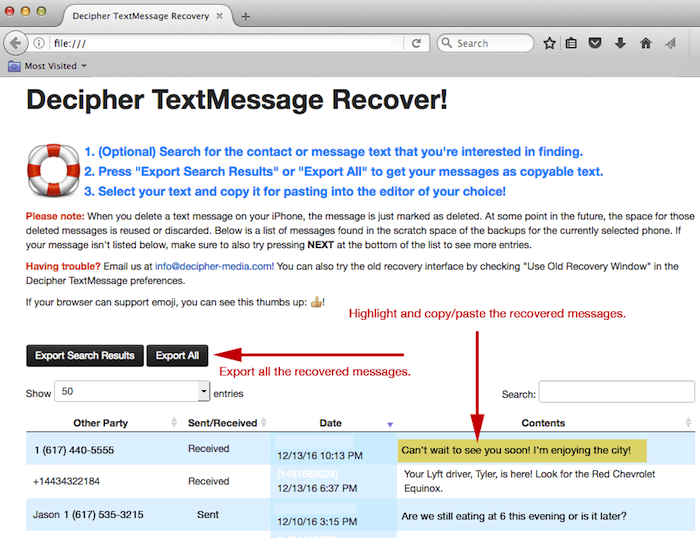 When you first select recover, depending on how much deleted data is in the backup, it can take a moment to load all the recovery information.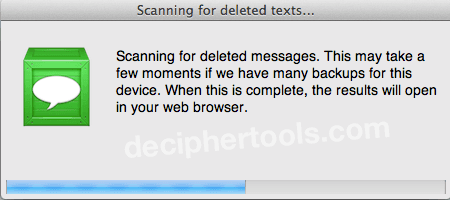 If you are a Telstra iPhone user and have any questions, we're always happy to help. Simply contact us via our support page and we'll reply to you via email from our Decipher Tools headquarters here in San Francisco or Phoenix, USA.