How to Save Ink/Paper Printing Text Messages with Decipher TextMessage
No ratings yet.

Greetings Decipher TextMessage Users!!!
In today's episode of "How do I save some money while using Decipher TextMessage", we will learn some Pro Tips on how to save some ink, paper, and space when printing or saving your text messages. These tips are especially helpful if you need to print a long, or group, thread.
The first tip is to select "Ink Saving Mode". But what does this do? By selecting this preference it will remove the grey and blue chat bubbles that show for each text message, showing only an outline of the bubble in the exported PDF instead, saving you a BUNCH of color ink! That preference can be found here: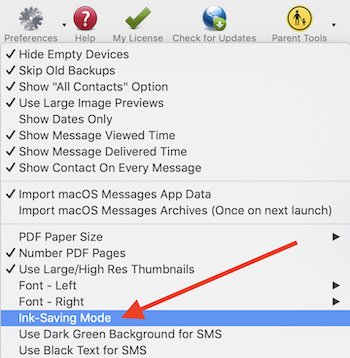 Now, the second tip we have is to "Export/Print in Two Columns". This will allow you to save paper and space. Instead of your thread being in a single column one page, it will print in 2 columns on one page cutting the use of paper significantly! That setting is found here: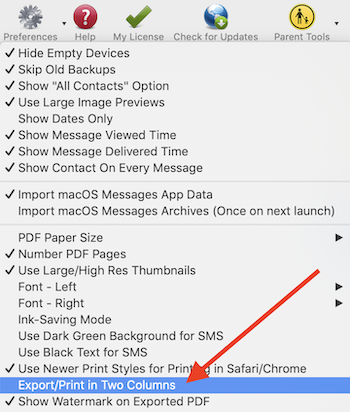 These tricks will still provide you your needed data, but, save you some money in the end. Here's an example of what an exported PDF from Decipher TextMessage looks like with both the ink-saving mode and two-column export enabled.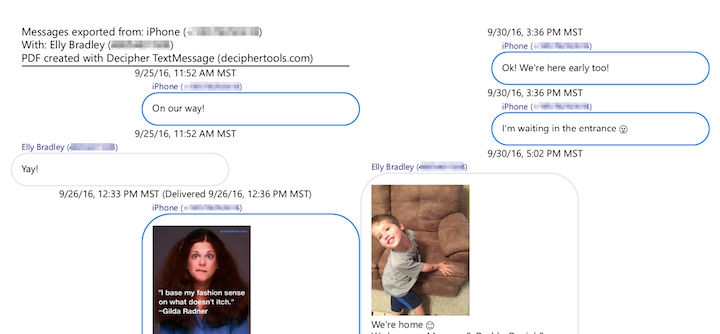 As always, if you have any questions or need technical support, you can email us at info@decipher-media.com or via our support page.
Cheers!