Our software downloads for Windows are .msi files, which are installer packages for the standard Windows Installer software installation program on Windows. If you see the error message "Invalid or unknown image file format!" while opening our installers, this means that your computer is opening our installer file with the program UltraISO, rather than Windows Installer.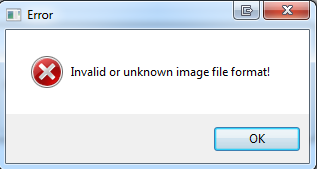 Here's how to have Windows open our installers properly with Windows Installer instead of UltraISO:
Right-click on our installer file instead of double-clicking.
Select "Open With..."
Select Windows Installer from your choices of programs.