How do I see what phones I've already activated with Decipher TextMessage?
No ratings yet.

After purchasing Decipher TextMessage, you are immediately sent a product license code via email that will enable you to unlock the paid version of the program. After activating a phone with your license, the device (and all of its associated backups) will have green activation check marks on them in the left hand column of the program like in the example below.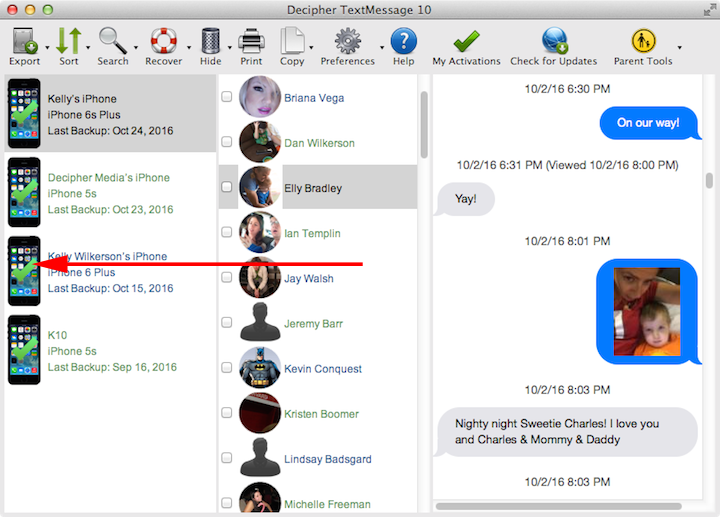 You can also select "My License" or "My Activations" in the menu of Decipher TextMessage to see the unique devices that have been successfully activated.


Device activations in Decipher TextMessage are based on the unique ID assigned by Apple to each individual iPhone, iPad, or iPod touch. The UDID is a sequence of 40 numbers and letters that is specific to your device. The iOS hardware can be named anything you like and you can also have multiple (different) devices activated with the same names. In the my license window, you'll see the Unique Device Identifier (UDID) next to any activated device like in the example below.


When using Decipher TextMessage, you will never need to use more than one activation per phone. If you see two devices with the same name activated, you'll notice that they are almost always two completely separate devices with different UDID numbers assigned by Apple.