This help article applies if you are trying to install any of our tools, and you are getting the following error message: "This installation package could not be opened. Contact the application vendor to verify that this is a valid Windows Installer package."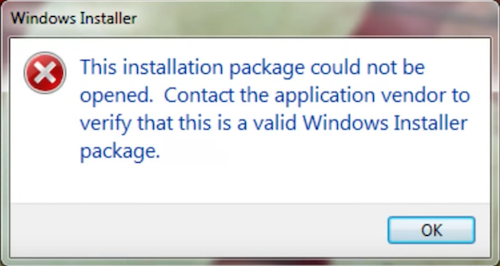 Typically, the common cause for this issue is an incomplete or broken download of our installer file. We recommend downloading the most recent version of the program again here which should help solve the issue:
https://deciphertools.com/download-decipher-textmessage.html
If you use a third party download manager tool, we recommend not using the download manager while downloading the installer.
If you still have problems, simply drop us a support email and we'll be happy to assist. Sometimes we see Windows permissions bugs cause this problem, and we'll followup with suggestions for your specific version of Windows.